Everyone likes to be first, especially when it comes to music. Right now, Spotify and Soundcloud are the apps for music discovery. So, how do we position Apple Music as the place for fresh finds? 
We want to reward the people who found the biggest songs of the moment before anyone else.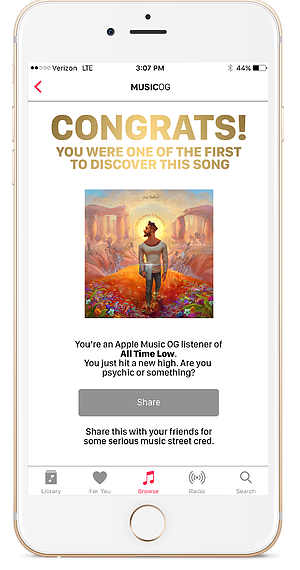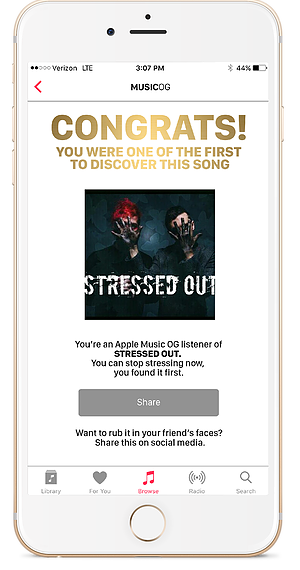 Music lovers will have the option to share their "OG" status with their friends to show that they knew popular songs "before they were cool".