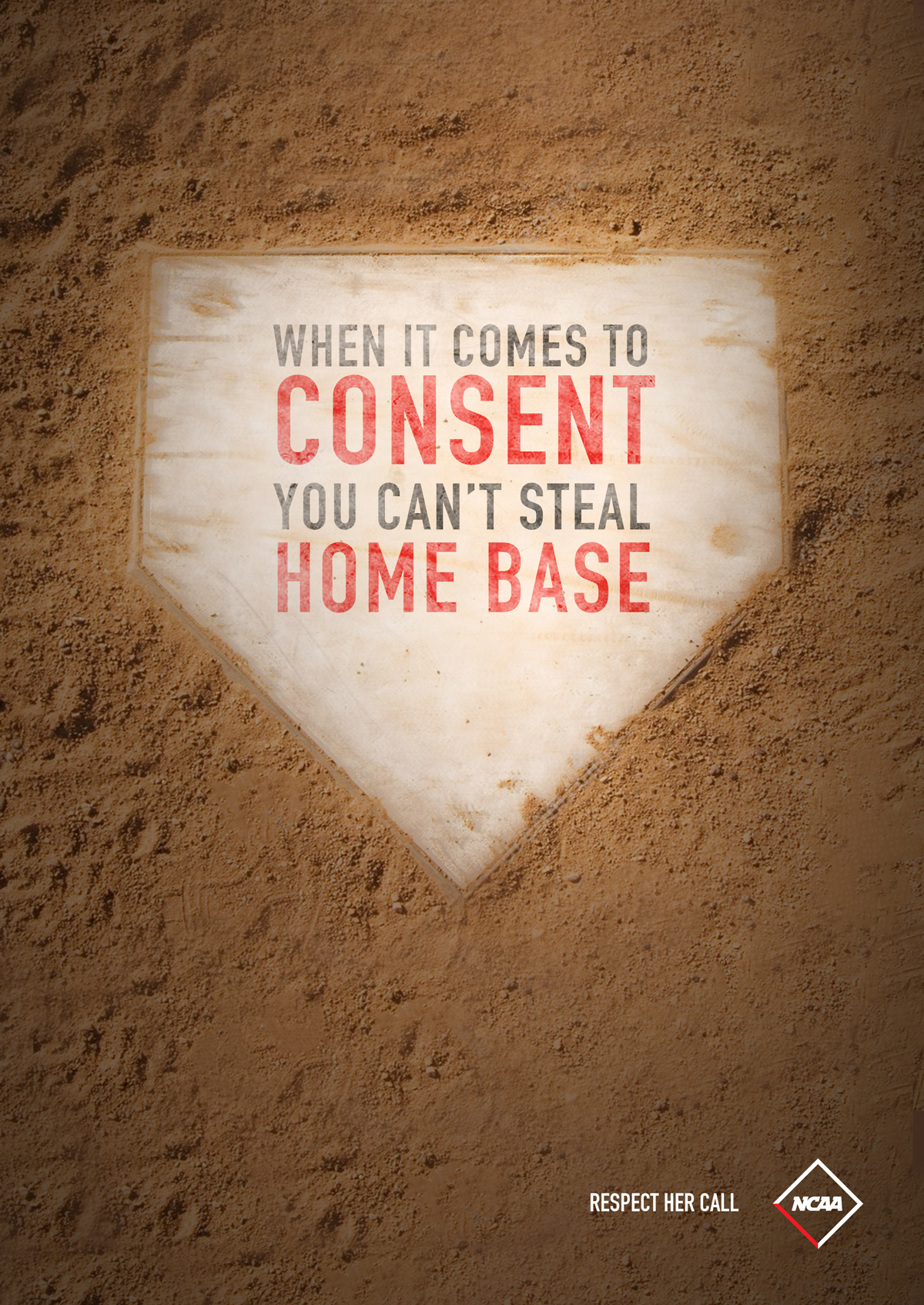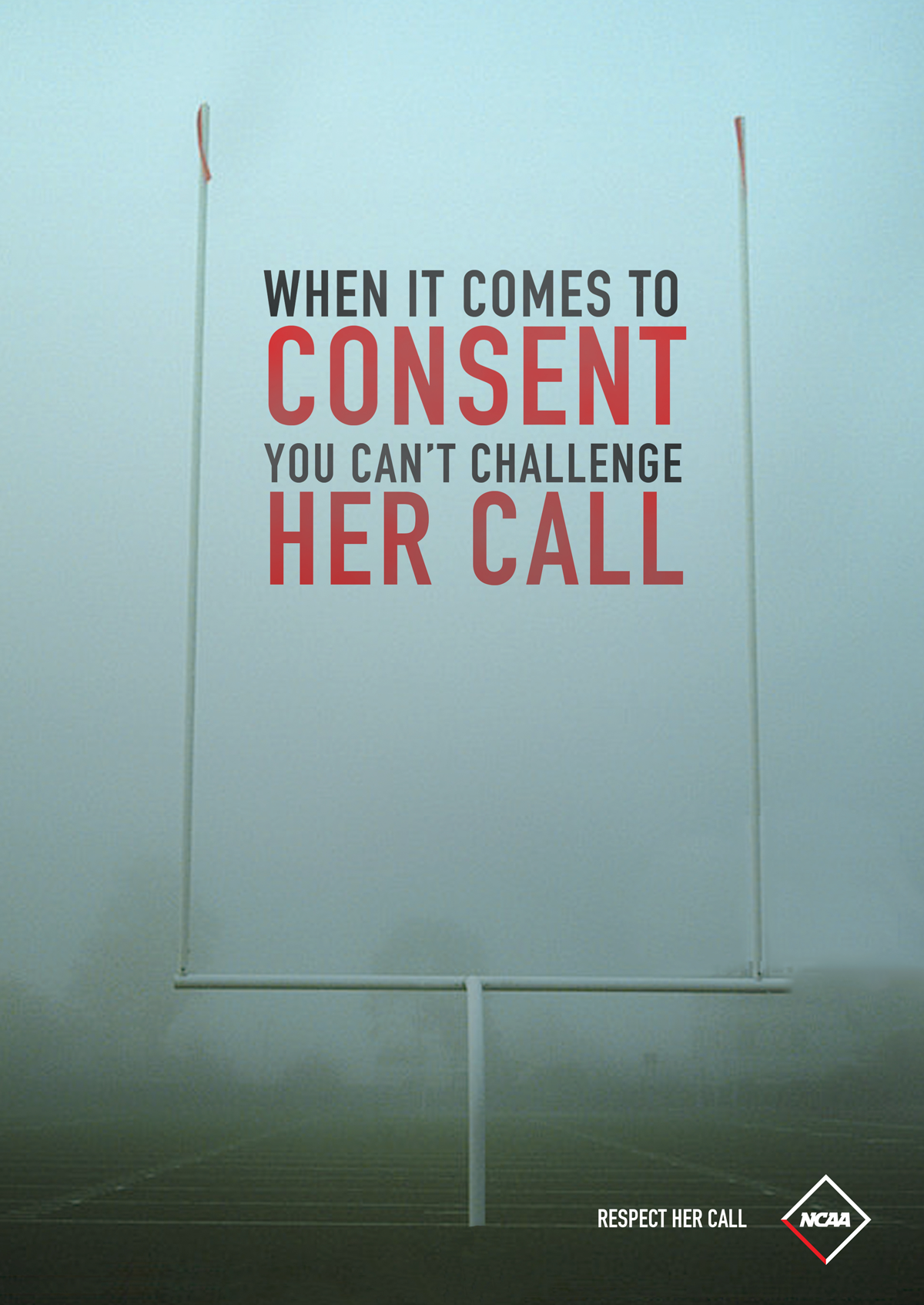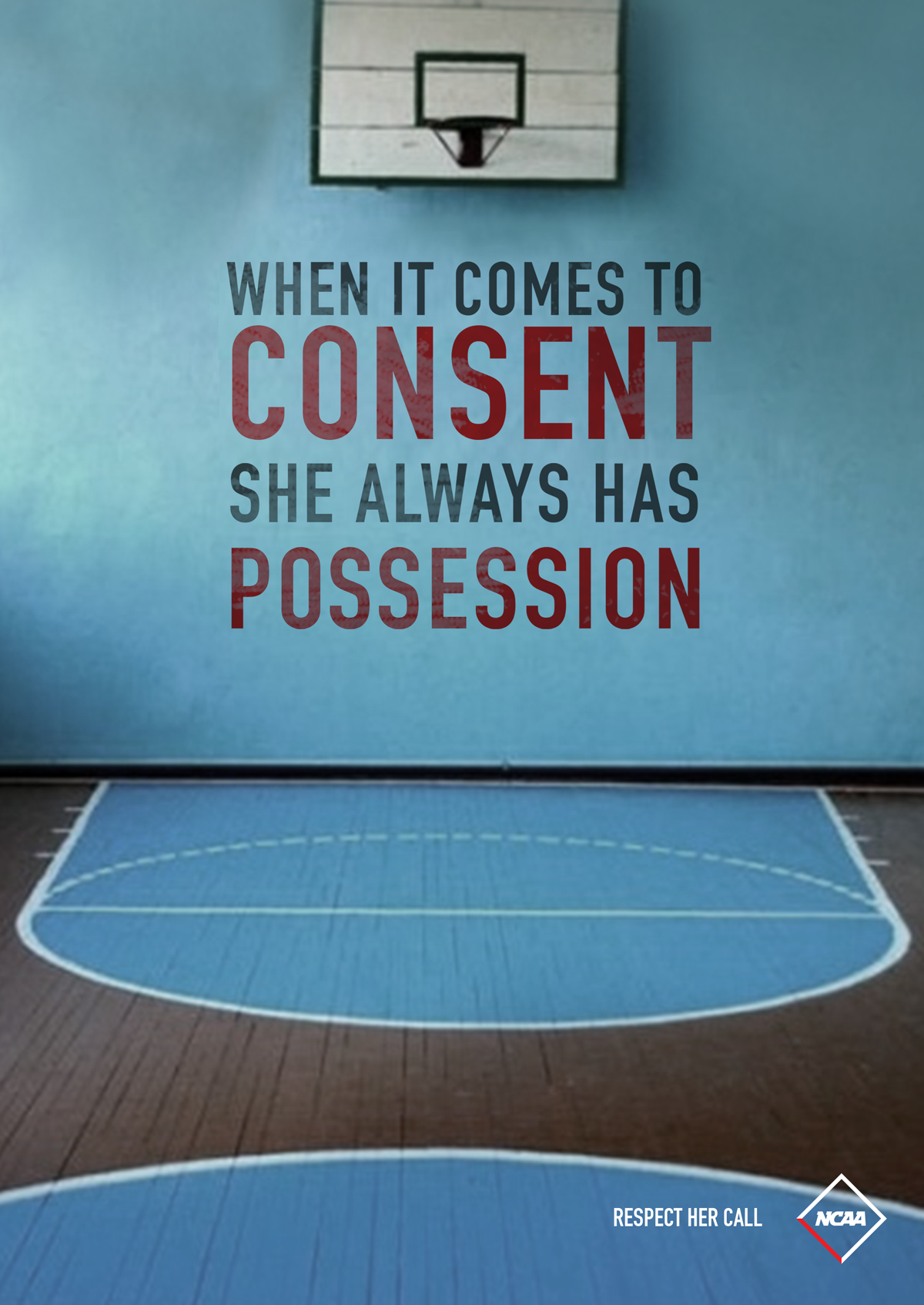 We believe that this concept could extend into every major sport. To show this, we pushed this campaign in the space of baseball.

CAMPAIGN ELEMENT 1: THE JERSEYS
At the beginning of the season, each player's uniform will feature the campaign logo, signifying that when it comes to consent, you can't steal home base.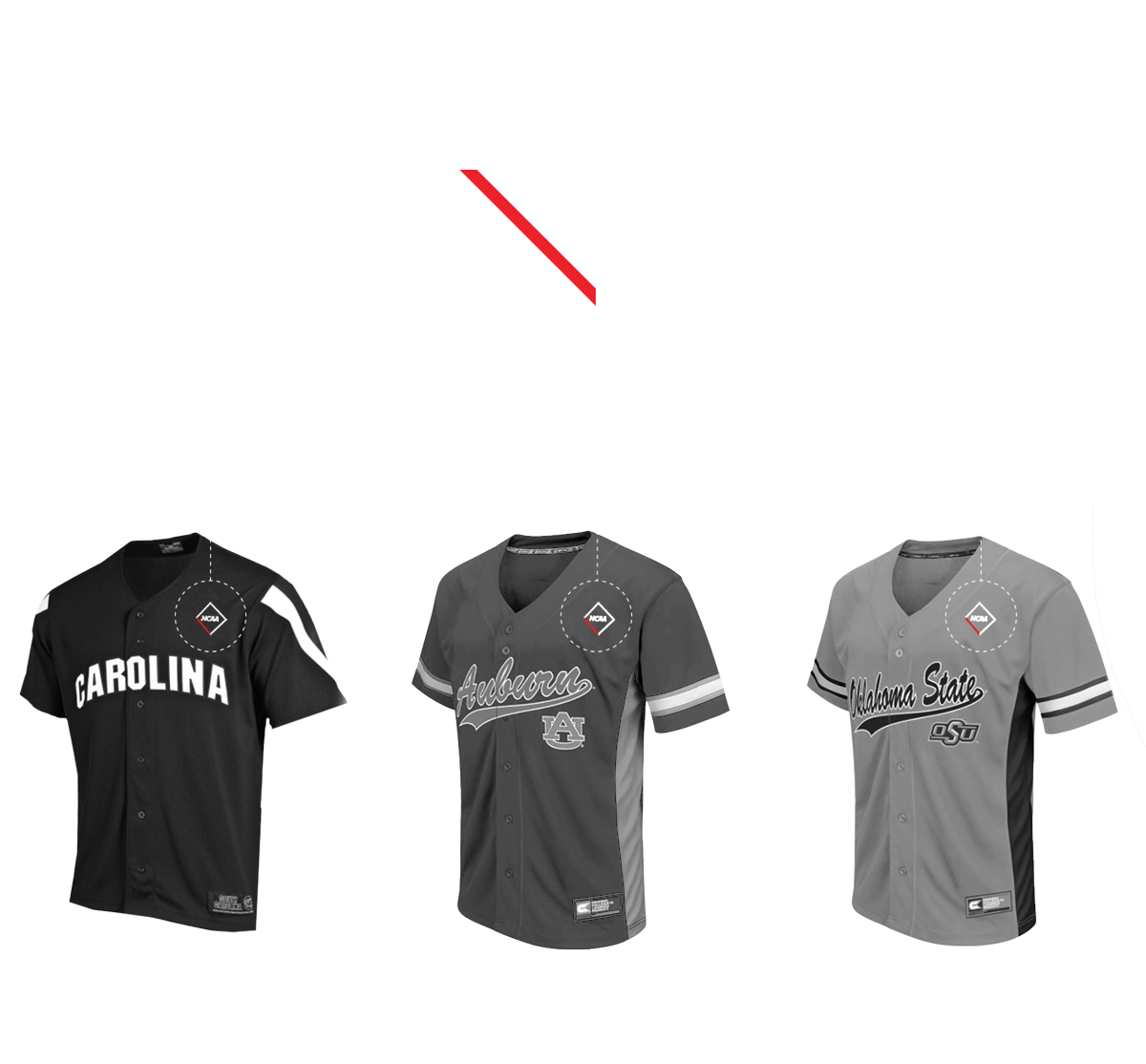 CAMPAIGN ELEMENT 2: THE FIELD
Each of the 2017 baseball opening games will feature a red baseline from home plate to third base. In addition, there will not be one opening pitch thrown, but 23. Each representing the 23% of women who will be assaulted during their time in college.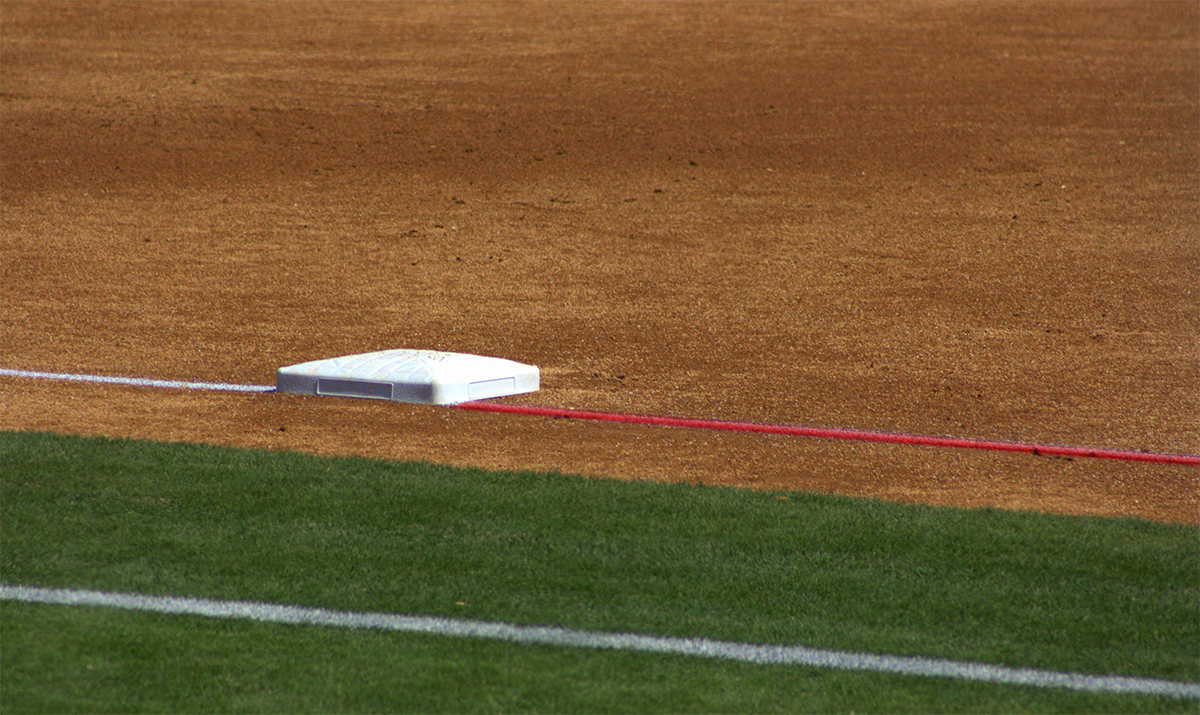 CAMPAIGN ELEMENT 3: COLLEGE CAMPUSES
Messages printed on home plates will be scattered on college campuses in a variety of unexpected places.